At Brain & Spine Neuro Clinic, We Aim to Provide Our Patients with Holistic, Informed and Reassuring Care and are committed to providing high-quality, affordable, and Hassle-free care for our patients.
Our Specialist Dr. Chirag Gupta is One of the Experienced & Leading Neurologist Practicing in Greater Noida. Dr. Chirag is known for his skills, expertise and dedication to the management of Chronic Epilepsy, migraines, Stroke, Alzheimer's and more.
He has a wealth of experience, Treats every Patient as an individual, and works hard to ensure that their patient's health is taken care of from start to finish.
He is an expert in Treating Brain health problems and is highly regarded by patients and doctors.
Brain & Spine Neuro Clinic offers extensive Treatment choices. Our Clinic firmly believes in the value of educating our patients so they may make educated decisions about their care at all times.
We understand what motivates excellent customer service. The safety and effectiveness of Our Clinic is always a top priority, so that our patients feel respected and appreciated in care choices.
If you are Seeking a Top Neurologist in Greater Noida Then Consult Us.
Nerve and Muscle Disorder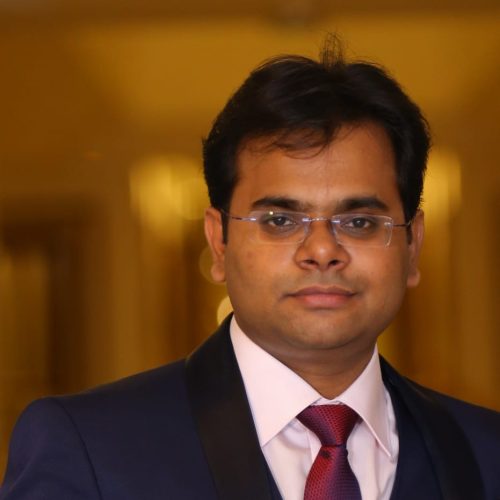 Dr. Chirag Gupta is a leading name when it comes to the Field of Neuroscience. He is Renowned as Top Neurophysician in Greater Noida and been widely acknowledged for his versatile and patient-centric approach. To keep patients motivated,He address all their queries and be with them in their journey to overcome their ailments and live a healthy life.
Dr. Chirag is renowned for his abilities, knowledge, and commitment to the treatment of chronic epilepsy, headaches, strokes, Alzheimer's disease, and other conditions.Dr. Chirag always makes sure you and your family are informed and involved at all times in a clean, safe atmosphere giving top attention to outstanding clinical practice backed by cutting-edge tools and technology.                                                         


Parkinson's disease has affected my grandfather since 2018. We contacted many doctors, but there wasn't much of a difference. But After receiving care from Dr.Gupta I am doing well. Dr. Gupta strikes me as being extraordinarily competent, kind, and professional. Thankyou Dr.
Dr.Chirag Gupta had a telephone session for me during which he carefully recorded my symptoms. With me, he was patient. Very wise and considerate. I'm very happy to be receiving his skilled attention and care. He also treated my father five years ago, and our family holds him in great respect.
Dr. Chirag Gupta is a very skilled, kind, and soft-spoken physician who listens to the patient's condition with great patience, diagnoses the patient's illness, and prescribes the right medications. I much benefited from his course of therapy, and I heartily endorse the physician for any neurological issue.
Dr. Chirag is a superb Dr. he truly cares for his patients like family and takes the time to attentively hear about their issues. When necessary, he also directs patients to the appropriate physicians. I'm thrilled to be receiving care from Dr. Chirag. he is someone I would strongly advise to other Patients.
+91 9310865074, +91 7905116456
Omaxe India Trade Center, Shop No D-21 Ground floor, Alpha 2 Greater, Noida-201308, Near Navin Hospital